Main content starts here, tab to start navigating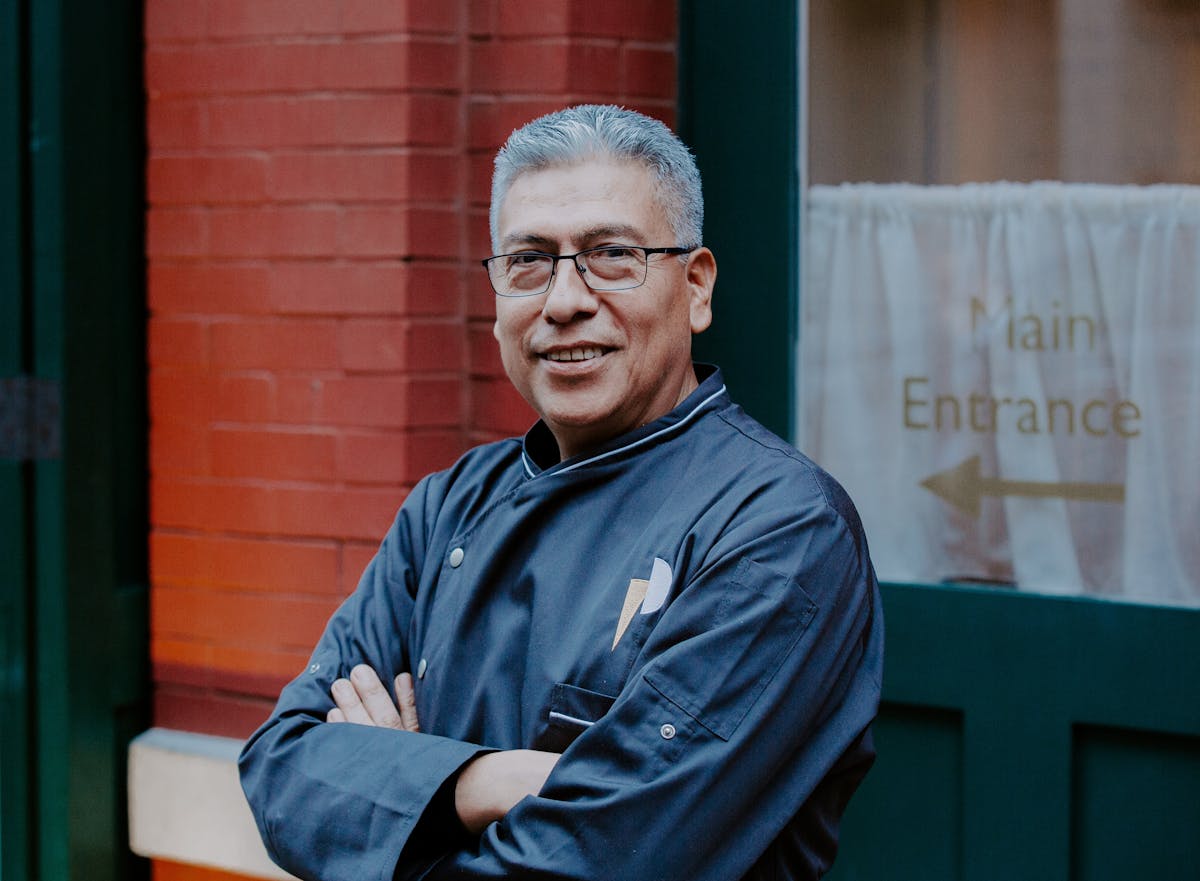 JACINTO GUADARRAMA
Chef de Cuisine
Jacinto, a native of Guerrero, Mexico, moved to New York City from Texas in early 1984. Jacinto secured a position in the kitchen of Gotham Bar & Grill, but it wasn't to work the grill or prep mise en place. His tenure at the famed restaurant began as a dishwasher. Despite not having any "official" culinary training, Executive Chef Alfred Portale saw a lot of promise in Jacinto due to his strong work ethic and genuine desire to learn. Jacinto quickly rose in station from dishwasher, to line cook, to Chef de Cuisine.
In his 35 years working alongside Chef Portale, Jacinto played a key role in making Gotham the award-winning restaurant it is today. His exceptional focus and grasp of both flavor and presentation are just some of the reasons why Jacinto has always been an irreplaceable asset. Jacinto's responsibilities encompassed a variety of projects outside of the Gotham kitchen including opening Striped Bass in Philadelphia, as well as Gotham Steak in the Fountainbleu, Miami. When Chef Portale joined Singapore Airlines' International Culinary Panel, Jacinto helped curate items for their business and first-class menus as well as training airline staff the proper ways in which to execute these dishes for service on flights. In addition to Singapore, Jacinto has traveled all over the world for events in the Cayman Islands, St. Barts, Beijing, Germany, Japan and more.
Jacinto is excited for this new chapter in his career working as Chef de Cuisine at Portale Restaurant.