Main content starts here, tab to start navigating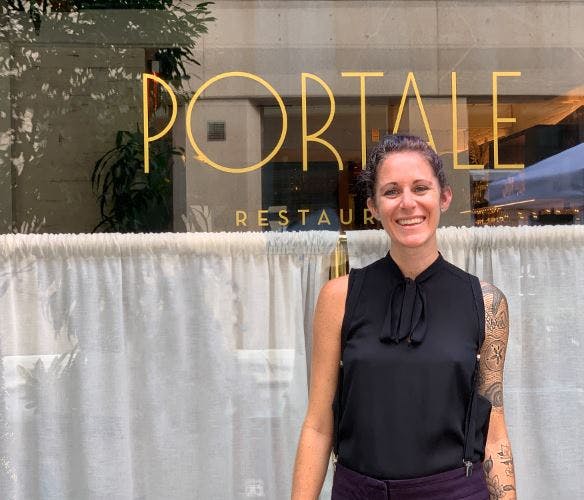 STEFANIE SCHWARTZ
HEAD SOMMELIER
Stefanie Schwartz's wine journey began on the Johnson & Wales University's Charlotte, North Carolina campus. During the years spent there, the proverbial light bulb went on while learning the basics of wine production and tasting. As a result, Stefanie tailored her education to have a beverage focus, graduating not only with a BS in Food Service Management, but also with the WSET Advanced Certificate.
In 2010, Stefanie made her way to New York City, and began working in wine retail and casual restaurants. Stefanie honed her service techniques and elevated Italian wine knowledge at Altamarea Group's Ai Fiori. These skills opened the door for her to work as a sommelier at Aureole, Le Coucou and Olmsted.
In addition to pursuing her career in wine and getting an MBA in Wine Business, Stefanie is an avid yoga practitioner, and promotes health & wellness in the wine community.